We're limitless learners, curious designers, trusty bacon-savers, insatiable askers, and tireless solvers.
Do what's right for the client.
That's the simple credo that has guided us through our first decade+. We work efficiently and collaboratively to achieve our clients' goals.
Our team is made up of strategists, designers, developers, and writers-all energized by unlocking clients' problems.
Learn about our values and how we live by them.
Our Process
While our process may not sound unique—understand, plan, design, test—our happy clients might tell you otherwise.
Alignment to Objectives
Let's define your communication goals and we'll do our very best to achieve them.
Strategic 
Approach
Never designing for design's sake, but rather a purposeful approach.
Creative 
Development
While sticking to the brief, we'll take your brand to a new expression.
Quality 
Assurance
We pride ourselves on accuracy and accountability both online and offline.
Client Success
Our business is built on the referrals of happy clients.
Happy Clients
Over the past 10 years we have worked with clients big and small in consumer and B2B, across industries and oceans.
AB InBev
Alliant Credit Union
Altair Advisers
Amber Kinetics
Bahá'ís of the United States
Bandon Dunes
Blue Software
California State University
Capright
Cars.com
The University of Chicago Medicine
Chili's
Coca-Cola
Craftsman
DanoneWave
DeVry Education Group
Diana's Bananas
DMK Restaurants
Dow
Driv
Durst Organization
Earthbound Farms
GTCR
Golin
Harbour Construction
The Kellogg School of Management
Kenmore
Lawyer Exchange
Logistyx Technologies
McCann Industries
McKinsey
Minute Maid
Miracapo Pizza
Morgan Li
Navistar
Nike
Open Arms Solutions
Proctor & Gamble
PetSmart
Putterman Athletics
Takeda
Tandem HR
Tenneco
Teva
Titan Security
(un)Common Logic
Vodori
And so many more
Community Pride
We have worked with many local businesses near our Evanston stomping grounds just north of Chicago.
AMTA
Aim & Ailie Hair Boutique
Bahá'ís of the United States
Christopher Duquet
Evanston Art Center
Evanston MashUp
Evanston Public Library
Evanston Township High School
FEW Spirits
Hagerty Consulting
Hewn Bread
Inclusion Solutions
Lake Street Church
Main Dempster Mile
MightyNest
North Suburban Pediatrics
Northwestern University
NU Tennis Camps
Rotary
Shore Services
Love Makes the World Go Round
We love when good design does some good. Glantz is proud to play our part in the work that these great organizations do for our communities.
Rotary International
We were delighted to help Rotary International pull together a cohesive presentation story to continue their great work helping people around the world.
Giving Rocks
Showcasing how beautiful intentions turn into beautiful pieces of jewelry, designing a modern experience, and building a custom e-commerce portal were just some of our joys of this non-profit project.
Minnesota Computers for Schools
We are thrilled to work on the branding, website, annual reports and events for this outstanding non-profit that turns old computers into fresh ones for schools and acts as a job-training program.
Pilot Light
After the big step of their proof of concept stage, we gladly jumped in to help Pilot Light design and build their website, including several event and payment gateway functions that fuel their fundraising.
Northwestern Communities
We love the town we live and work in, and we were so pleased to design and produce this beautiful printed book that highlights the special role Northwestern University plays in Evanston.
Intrigued?
Check out what else we can do for you.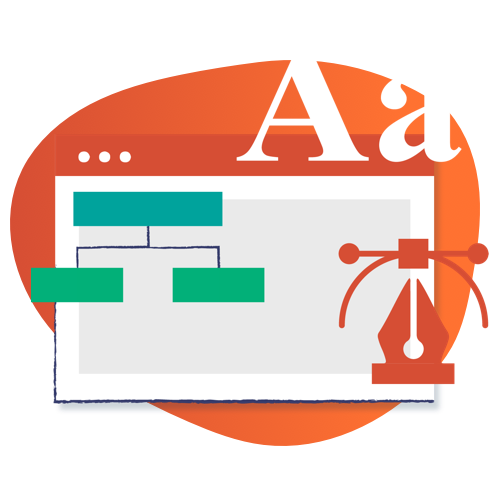 Looking for your dream job?
CAREERS