Work
/
Garrett-Evangelical Theological Seminary
education
Religion
Garrett-Evangelical Theological Seminary
A revitalized brand embodies the school's progressive educational experience and highly respected status as a theological institution.
Launch Website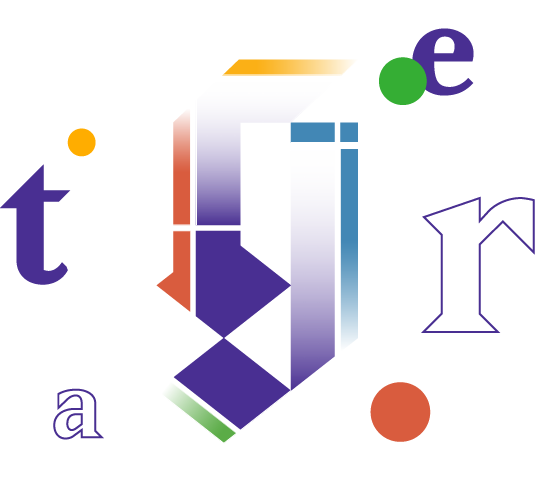 Garrett-Evangelical Theological Seminary, one of the nation's preeminent graduate theological schools located in the heart of Northwestern's campus, came to us desiring a new logo that would jumpstart an identity evolution for the institution. We were challenged with creating a logo that would embody both the 166 years of tradition that is central to the history of the school, as well as the innovative, forward thinking nature of both the students and faculty. Additionally, we had to create something that conveyed both a sense of spirituality and higher education, as both are key components to the student experience at Garrett. 
The Process
The Garrett team came to us with three points of potential inspiration in order to spark our creative process: the stained glass "G" in the former Academic Dean's office; the cross emblem on top of the school's prolific tower; and three stained glass windows in the school's main chapel, the Chapel of the Unnamed Faithful. With these references in mind, our team went to the drawing board, creating a mind map of ideas to help narrow our approach to the strongest ideas.
The Results
After the synergetic brainstorming session, the Glantz design team got to work and began creating concepts that best epitomized the profound Garrett story. The finished product embodies tradition and innovation by reimagining the classic Garrett "G" and updating it with dynamic elements and fresh colors, inspired by the iconic stained glass G in the former Academic Dean's office. We kept the long-established Garrett purple as the primary color in the logo in order to formulate a connection between the history and tradition that speaks to the highly valued Garrett Alumni base, and the perspective students who will shape the future of the institution.  
"The new logo has already brought renewed energy to our work and those on campus. This renewed energy points to the ongoing need for creative, innovative, and spiritually-centered leaders in the sanctuary, the seminary, the soil, and the streets. This need remains the driving force behind our work and what propels us forward in these uncertain times."
Shane Nichols
Assistant Vice President of Marketing & Communications